Colorado Springs Basement Golf Simulator

Featured in Colorado Avid Golfer
If you're a golf enthusiast, you know how important it is to practice your swing and improve your game. However, hitting the links can be difficult, especially during the off-season when the weather is not favorable. Luckily, a basement golf simulator can provide a convenient and effective way to practice your swing all year round. If you're located in Colorado Springs, shop with Virtual Tee Systems today!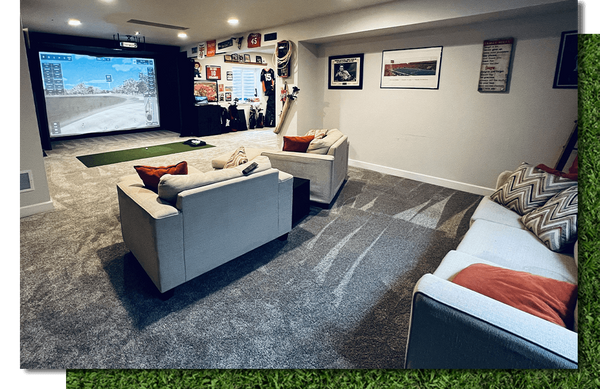 Virtual Reality System 
A basement golf simulator is essentially a virtual reality system that simulates the experience of playing golf indoors. It consists of a hitting mat, a screen, a projector, and a computer program that generates a 3D image of a golf course.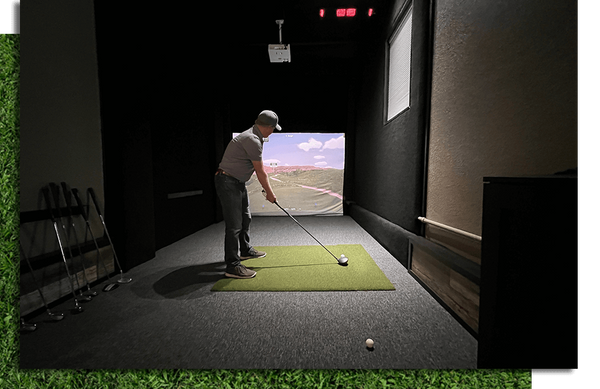 Practice Your Swing
One of the primary benefits of a basement golf simulator is that it allows you to practice your swing in a controlled environment. You can experiment with different clubs and shots without worrying about the weather or other environmental factors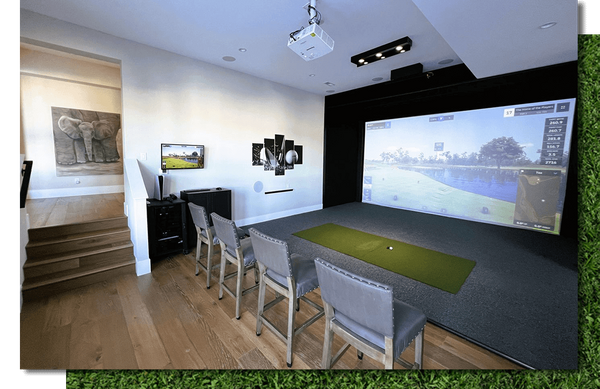 Instant Feedback 
Another advantage of a basement golf simulator is that it provides instant feedback on your swing. The system tracks your ball's trajectory and speed, as well as your swing speed and angle. This allows you to analyze your swing in real time and make adjustments as needed.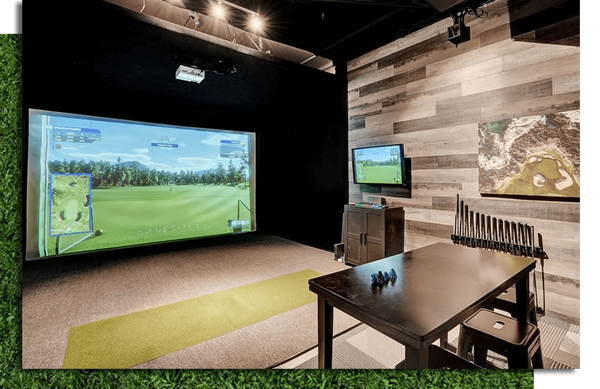 Ideal Solution 
Don't worry about traveling to a golf course or dealing with inclement weather. Instead, you can practice your swing whenever you want in the comfort of your own home in Colorado Springs.
A basement golf simulator is a valuable investment for any golf enthusiast who wants to improve their game. It provides a convenient, controlled environment for practicing your swing, along with instant feedback and data analysis. With a basement golf simulator, you can work on your game all year round and become a better golfer in no time. Get a quote today!