Cherry Creek Home Golf Simulator
USHER IN A NEW ERA OF GOLFING IN COLORADO WITH VIRTUAL TEE
Golf in Colorado can be a wonderful experience, but it can also come with its share of challenges. As the weather can be unpredictable, a sunny day can quickly become a windy and rainy one, causing havoc on the course. The game's increasing popularity can also mean slower pace of play due to packed courses, while also dealing with higher green fees. It can be easy to get frustrated when trying to enjoy a round of golf with all of these difficulties, but with the help of Virtual Tee, it's never been easier to bring the game home.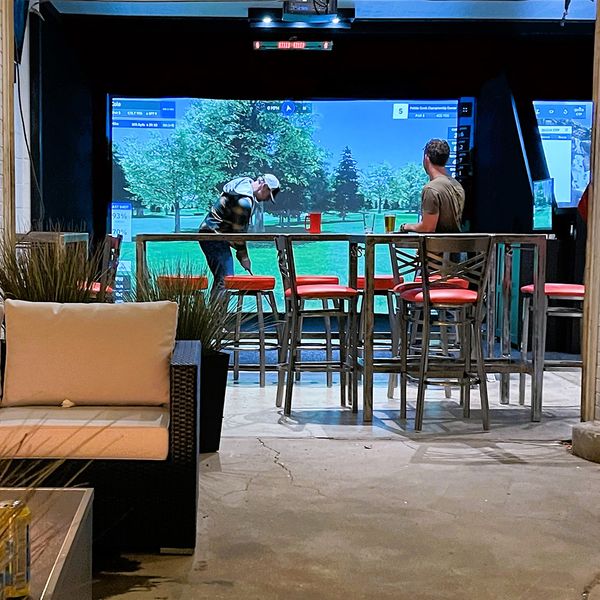 Revolutionary Golf Training Simulators
Virtual Tee provides an immersive golf experience in the comfort of your home in Cherry Creek. No matter the weather conditions or crowded courses, Virtual Tee is always ready for your next round. With advanced 3D graphics, the most precise and accurate tracking technology, and the opportunity to virtually play hundreds of courses and practice greens, you will surely have one of the most enjoyable rounds of golf you've ever experienced – no green fees or deciphering the weather included. Let Virtual Tee revolutionize the way you golf in Colorado.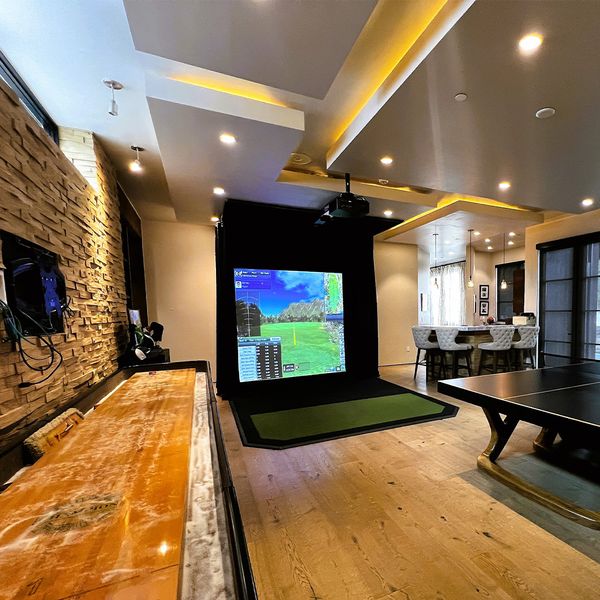 Customized Design
Through our advanced simulator technology, golfers can perfect their swing, receive real-time feedback, and analyze their performance without leaving the comfort of their homes in Cherry Creek. With a range of luxurious designs and themes, our expert designers will work with you to bring your golf simulator vision to life. Our golf simulators are designed with the latest technology, providing the ultimate training experience.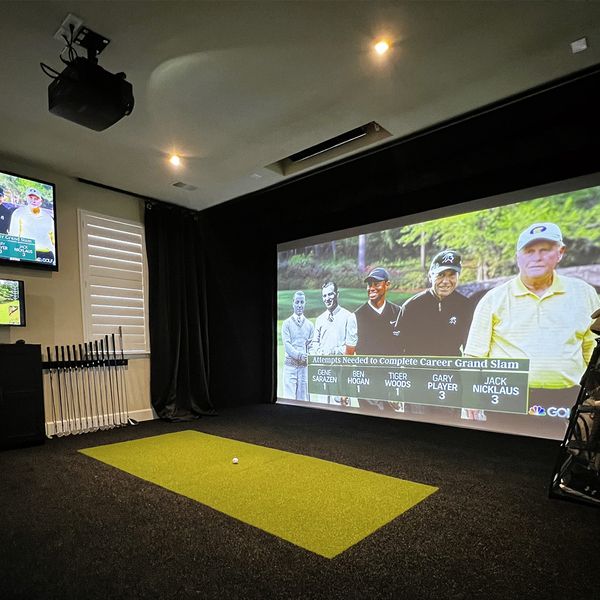 Unmatched Convenience
With a Virtual Tee golf simulator in your Cherry Creek home, you'll no longer have to worry about whether restrictions or booking tee times. You'll have 24/7 access to a private and exclusive golfing experience right at home! Feel your confidence soar as you take that perfect swing, watch your ball find the sweet spot of the green, and you never have to leave the comfort of your home.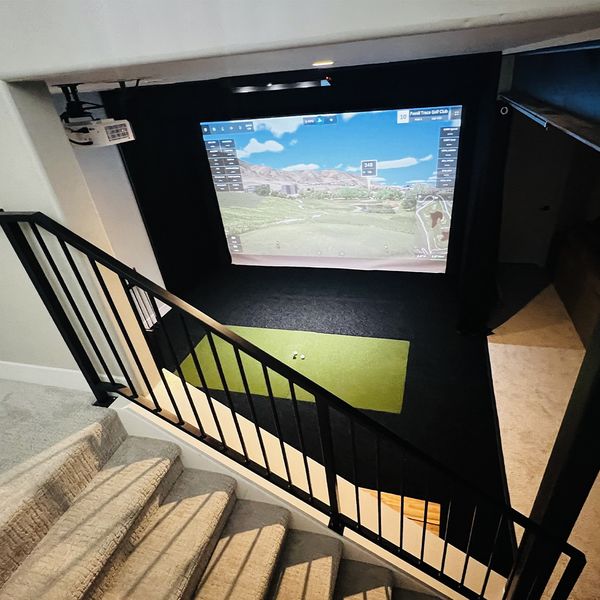 Endless Entertainment
Golf simulators are great for solo practice and skill-building, but they're also perfect for entertainment and fun for your friends and family. Make your golf simulator the centerpiece of your man cave, game room, or entertainment space, and add a new level of fun and exclusivity to your social gatherings.
Virtual Tee's custom luxury golf simulator construction and design in Cherry Creek is the ultimate solution for avid golfers looking to elevate their game, improve their skills, and experience unparalleled relaxation and luxury, all from the comfort of their own homes. Contact us today to take the first step in unlocking the endless benefits and entertainment of a Virtual Tee golf simulator!