Castle Pines Home Golf Simulator
GOLF ALL YEAR ROUND - INTRODUCING VIRTUAL TEE!
Golf enthusiasts in Castle Pines know that the sport can come with its fair share of challenges, from unpredictable weather conditions to slow-paced play on packed courses. But what if we told you there was a solution that would allow you to enjoy golf all year round without ever having to leave the comfort of your own home? Enter Virtual Tee — the revolutionary golf training simulators that are taking the Colorado golf world by storm. Contact us today to get started!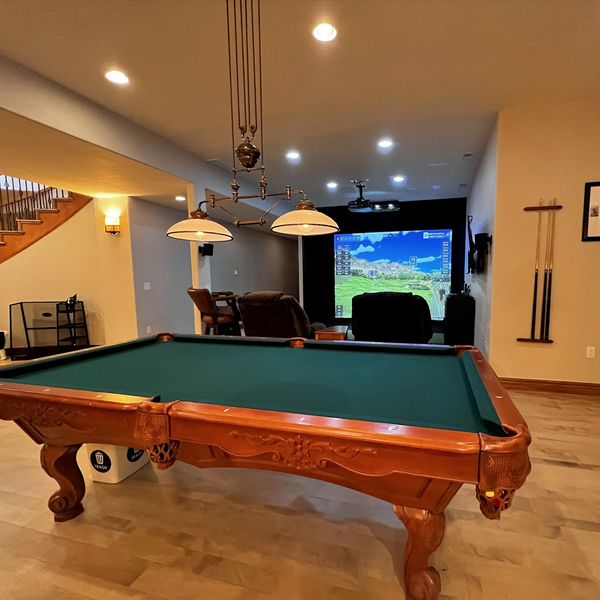 Golfing Without Limits
Stop worrying about the weather and pricey green fees — Virtual Tee brings the ultimate golfing experience right to your door in Castle Pines! Enjoy hundreds of virtual courses and practice greens while you experience the most accurate tracking technology. Our advanced 3D graphics make it as if you're playing on a real course right in your own home. Get the same thrill and excitement of golf just steps away — choose Virtual Tee for the best Colorado golfing experience.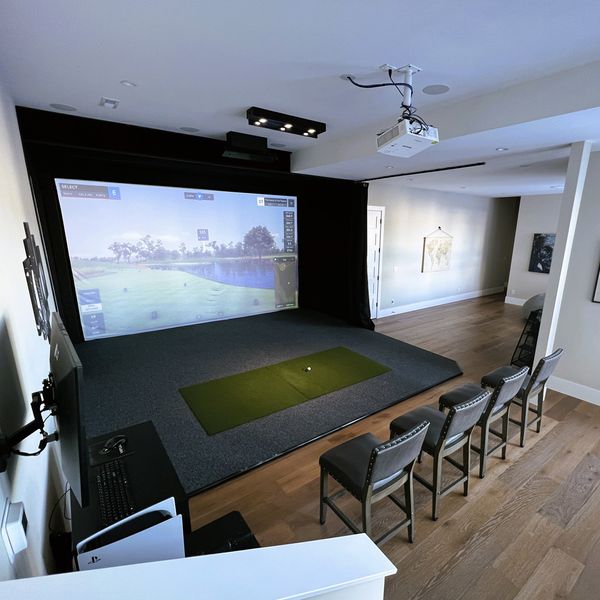 Customized Just for You
Our golf simulators are designed to perfection, with the latest technology to provide an unparalleled training experience. Our expert designers will work with you to create a customized simulator that fits your exact needs and style. Get real-time feedback and perfect your swing without ever having to step out of your home in Castle Pines.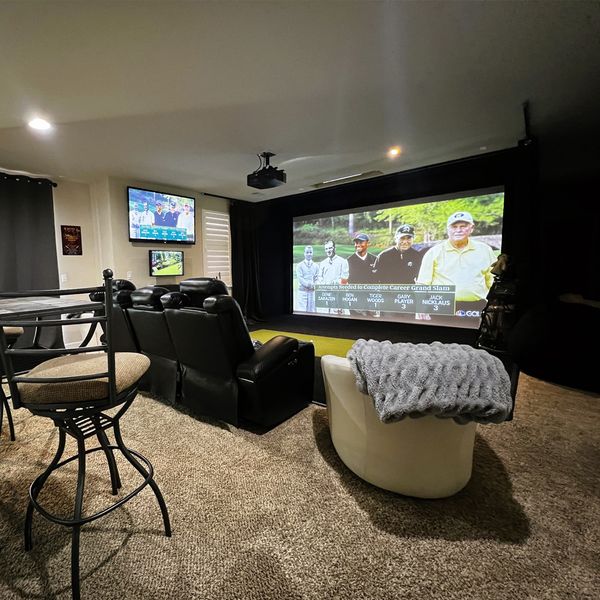 Golf in the Comfort of Your Own Home
Experience the luxury of golfing without booking expensive tee times and adhering to stringent restrictions! With a Virtual Tee golf simulator right in your own home in Castle Pines, you can become an expert golfer in the comfort of your own private space. Take one perfect swing and feel your confidence soaring as your ball sees the sweet spot of the green. Enjoy exclusive 24/7 access to premium golfing from the comfort of your home!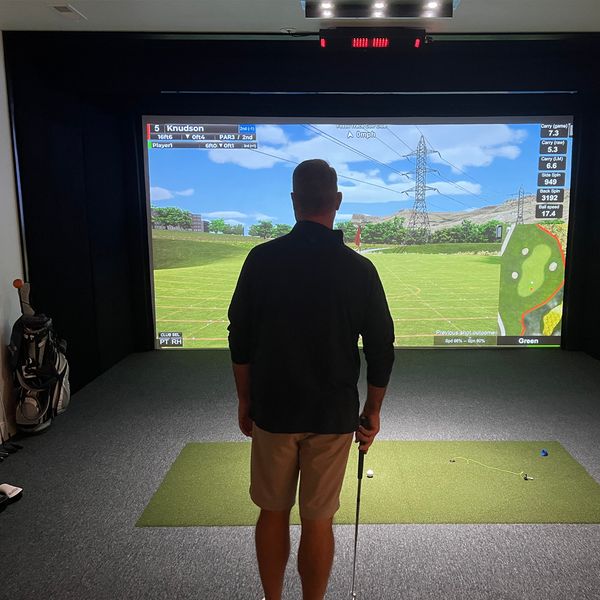 Take Your Golf Game to the Next Level
Turn your home into an entertainment paradise with the immersive experience of Virtual Tee golf simulators! Just you or with pals and family, your golf game will get taken to the next level with the realistic and interactive features of these simulators. If you're looking to practice your swing or up the fun with a friendly tournament, look no further — Virtual Tee has you covered!
Virtual Tee's custom luxury golf simulator construction and design in Castle Pines is the ultimate solution for avid golfers looking to enhance their game, sharpen their skills, and experience unparalleled luxury and relaxation — anytime. Contact us today and unlock the endless benefits and entertainment of a Virtual Tee golf simulator in Castle Pines!