Castle Pines Commercial Golf Simulator
AN IMMERSIVE GOLF EXPERIENCE IN CASTLE PINES
Castle Pines is renowned for its unique experience, with high-end retail stores, exclusive hotels, and delightful restaurants. To take it up a notch and offer customers a truly immersive experience, Virtual Tee can install custom luxury golf simulators in Castle Pines. Treat your guests and customers to a world-class golfing experience with this state-of-the-art indoor simulator. Contact us today to get started!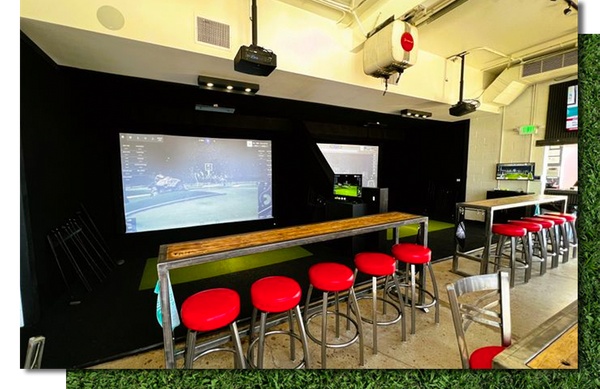 Surpassing Outdoor Golfing
Golf is a popular game, but with only so much time in the day, it can sometimes take effort to fit in a complete round. Now, with Virtual Tee's indoor luxury golf simulator, executives and customers can experience the immersive feel of golfing without ever having to step outside. Our simulators boast bold designs and advanced technology that any player with appreciate.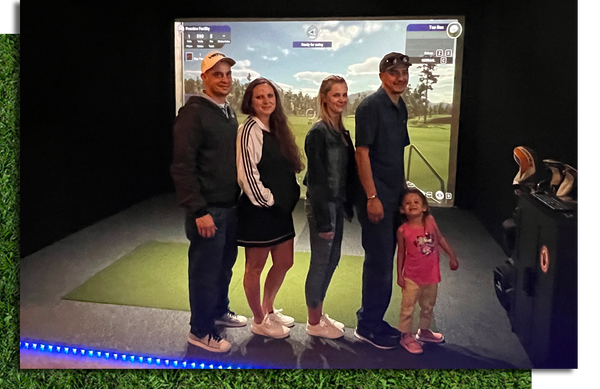 Making Events More Memorable
Events such as conferences, workshops, and team-building activities need a strong element of entertainment to keep participants engaged. Instead of the usual board games and activities, offer your guests something unique and memorable — a round of golf in the comfort of your office! With our luxury golf simulator, you can make your events fun while also ensuring that the networking goals of the session are met.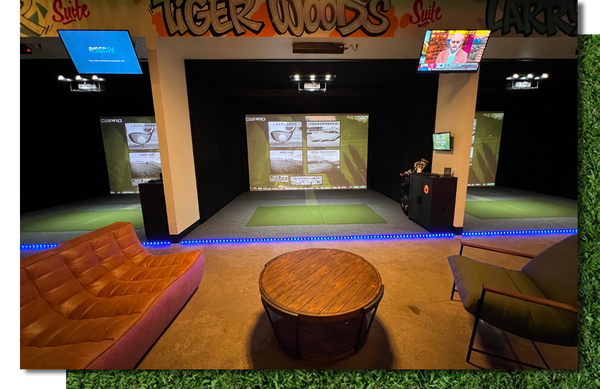 Added Value for Venues
Enhance your venue with Virtual Tee's custom golf simulator creation and design. Restaurants can provide their customers with a restful break between meals, shopping malls can keep their patrons entertained with a round of golf, and hotels can offer guests the perfect way to relax after a working day. Our simulators are the ultimate recreational luxury, offering unparalleled entertainment in the comfort of your premises.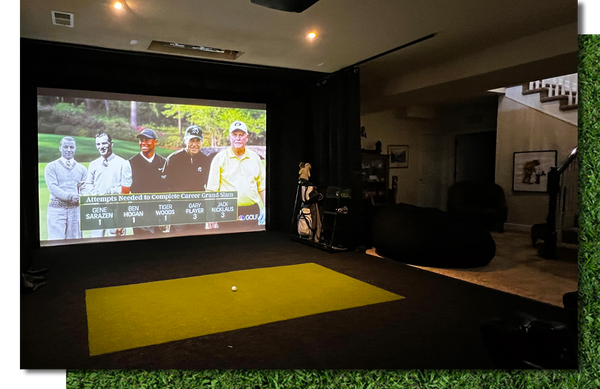 Start Your Luxury Golfing Experience Today
Take your Castle Pines venue to the next level with Virtual Tee's world-class luxury golf simulator construction and design. Our simulators are perfect for both golfers and non-golfers alike, offering the ultimate indoor golfing experience with high-tech features and stand-out design. Get in touch with Virtual Tee today to get more information and a quote for your venue.