Golf Simulators vs. Launch Monitors
The world of golf is changing. With the invention of golf simulators and launch monitors, everyday golfers are able to gather the same data the pros use and play the same courses the pros play. At Virtual Tee in Colorado, we lead the industry in creating luxury golf experiences like no other for our customers. Utilizing the latest in golf technology, we are able to help you play Torey Pines, TPC Scottsdale, or even Pebble Beach in your own home. We create golf-focused spaces that any golf aficionado would drool over. While golf simulators and launch monitors are incredible advances in technology, they often become conflated and confused with one another. Here are the differences between the two!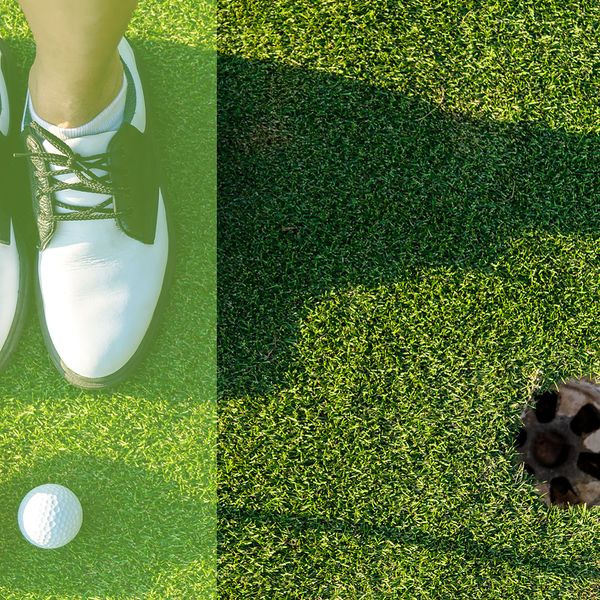 What are Launch Monitors?
Launch monitors are tools used both indoors and outdoors by golfers to gather statistics on their swing. While having been available to professionals for several years, they have recently become available to the public. They are used to gather stats like swing speed, the trajectory of your ball, the rpm of the ball as it leaves the club, and ball speed. They are used to fine-tune golf swings and fit both clubs and balls to a specific golfer. They are a vital part of the golf experiences created by us at Virtual Tee.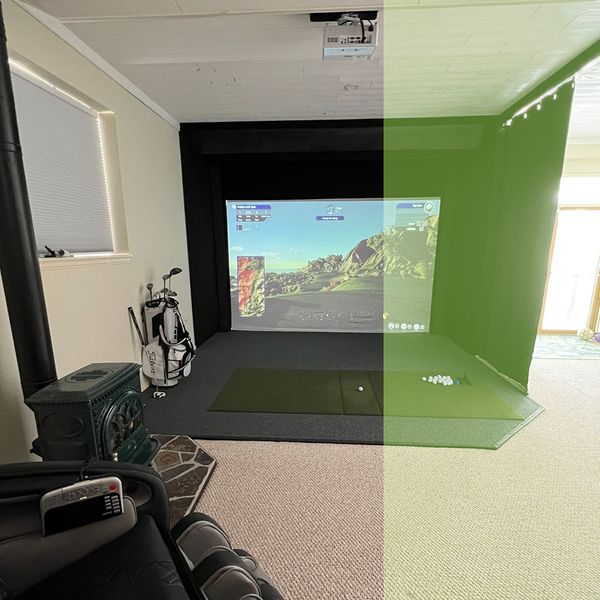 What is a Golf Simulator?
A golf simulator is an indoor analytical device that, when combined with a projector, allows you to see a visual representation of your ball flying through the air. A golf simulator takes data gathered from your swing and projects a ball flight determined by that data, giving you the satisfaction of seeing your ball fly through the air. The golf simulators we install allow clients to play famous courses all around the world no matter the time of year or day. They also give our clients the opportunity to host unique events for friends and family or start a rivalry with their neighbors, all in the comfort of your own home or business. To see some of the simulators we have installed, check out our gallery.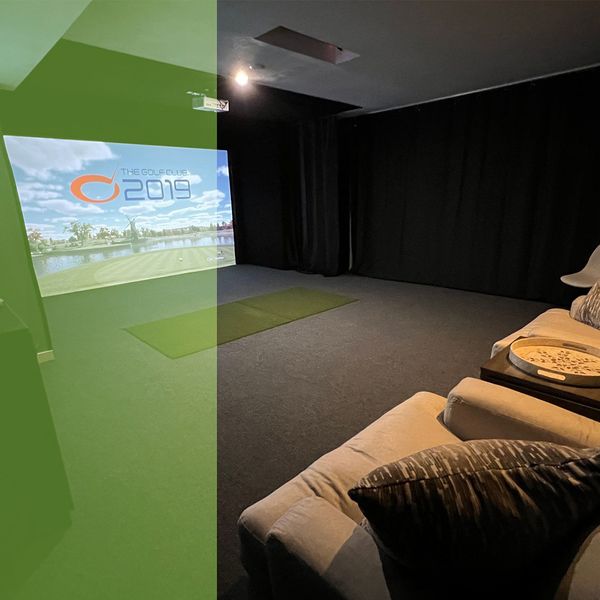 How do They Integrate With Each Other?
Our golf simulators require a data input to accurately project your ball flight onto a screen. This requires the integration of a launch monitor into the simulator's operating system. The launch monitor gathers info on your swing, and that data is interpreted by a computer, and a simulation of your ball flight is projected onto your screen by a projector. At Virtual Tee, we are able to integrate our systems with Trackman, Fullswing, Skytrack, Optigolf, Uneekor, Foresight, Golfzon, and Aboutgolf launch monitors. For more information about our services, contact us today!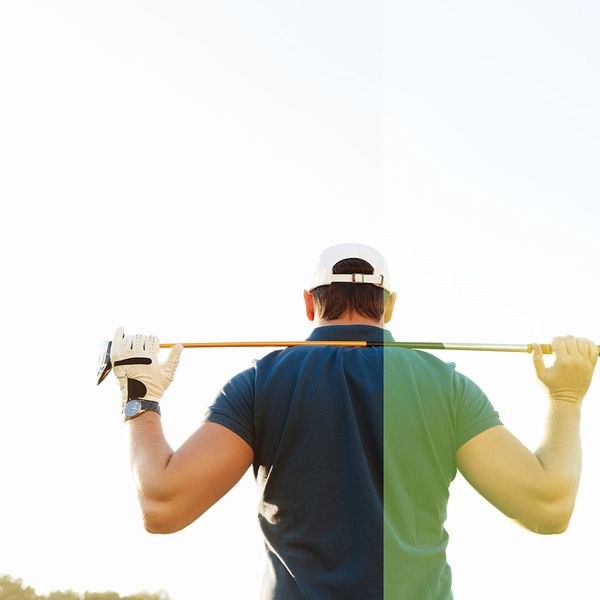 Why Buy a Simulator Over A Launch Monitor?
Golf in Colorado becomes very difficult in the winter with cold weather and the constant presence of snow. Our state-of-the-art golf simulators are perfect for those who wish to play golf in the winter or even just someone who is looking to move their golf game to the next level. Golf is a very visual game, and while a launch monitor may provide you with the data you need to get better, a simulator provides you the satisfaction of seeing your ball flight after contact and the perfect space to practice your game. While you can hit balls all day, that's only half of your golf game. A simulator allows you to engage the mental challenge of golf and grow your game in that aspect alongside your swing statistics. Simulators also provide you the opportunity to play a game of golf during the off-season and the amazing opportunity to start a golf league with your friends, or host other events in your home.
While you may not be able to play golf on a course in the winter or at night, virtual golf is never off the table. Our simulators allow you to enjoy golf like never before and provide you with the swing analysis you need to step up your game. If you are interested in installing a golf simulator, contact us for a free consultation!