Season 5 Tournament Sheets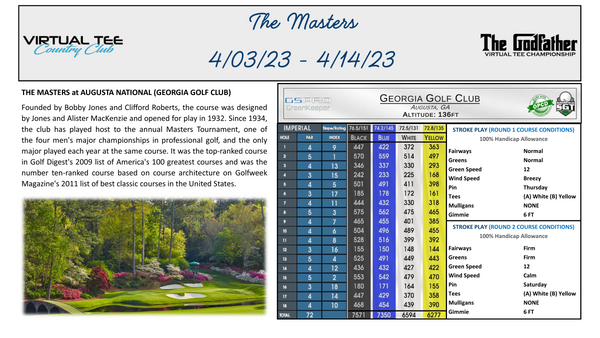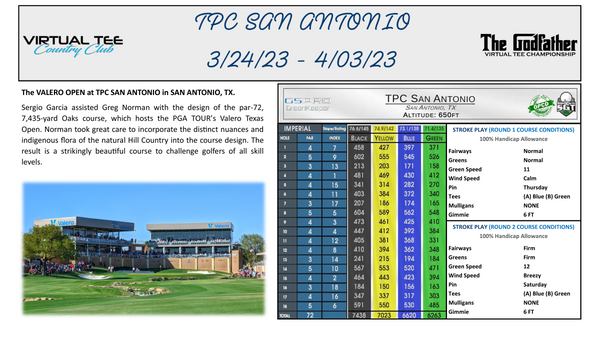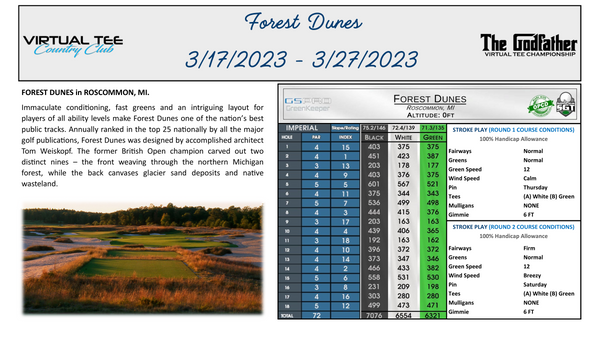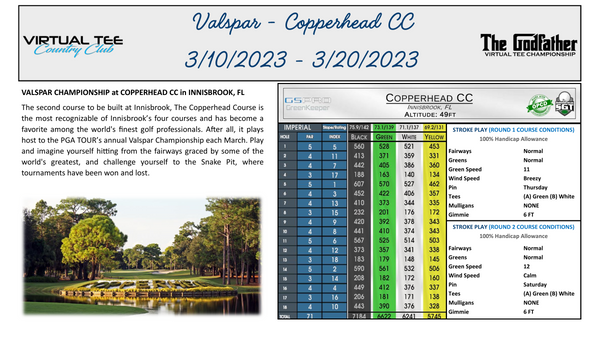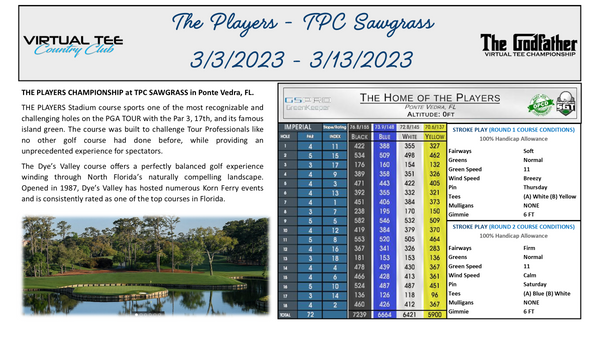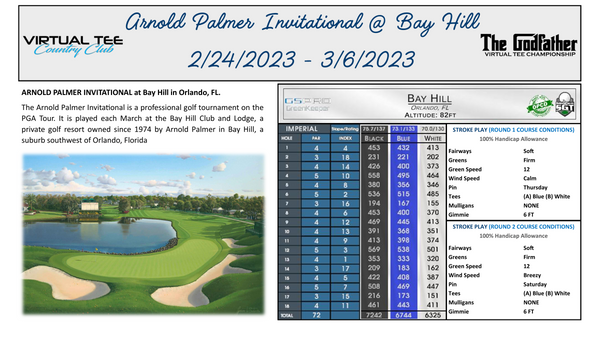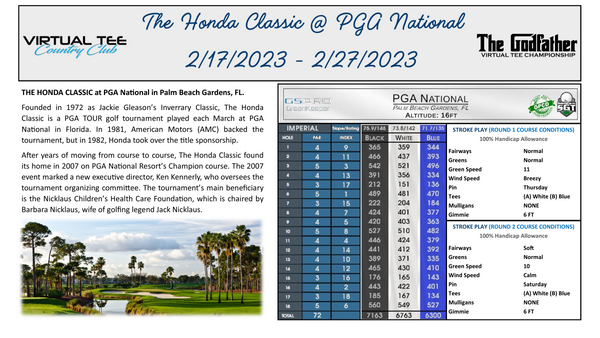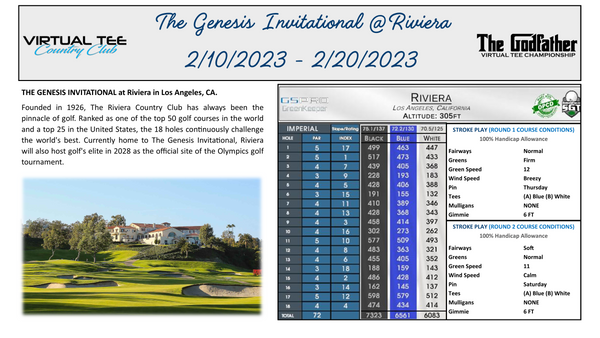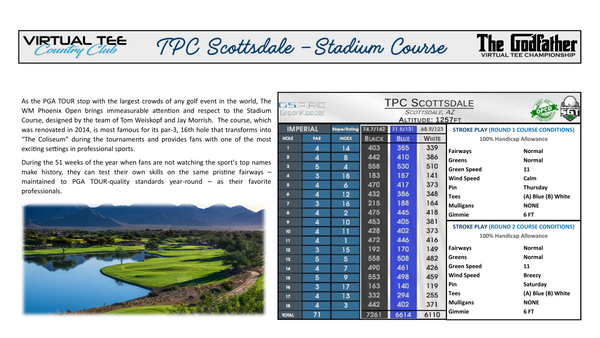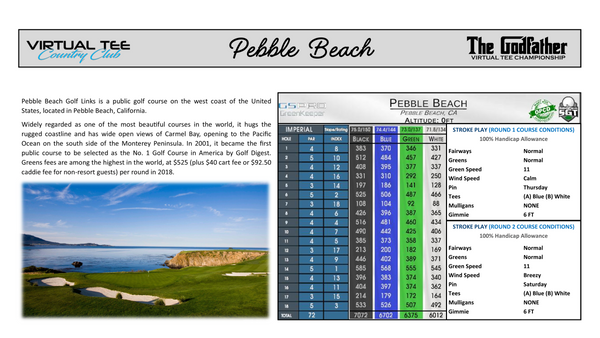 Season 5 Tournament Sheets
JOIN Virtual Tee Country Club
Thank you for your interest in joining Virtual Tee Country Club. Season 5 will run from January 30 to April 10. Players are allowed to join anytime within a season as each tournament is separate. There are points given out for each tournament in which the top NET and GROSS players for the season get their name engraved on The Godfather Trophy.
Players are required to establish a Sim Handicap prior to playing the league tournaments. There are 4 rounds that are set up in the system and ready to be played (minimum of 3 exhibition rounds are required to play in tournament rounds).
There will be exhibition tournaments (single and 2-man) that are sprinkled in from the end of Season 5 to the start of Season 6. All past members are eligible to play in these events. Exhibitions are separate from league play and players can play with other league members or guests (if a 2-man). If playing with a guest, the guest must either play three sim rounds (official qualifying rounds) to establish their sim handicap or have an active GHIN.
The cost for Season 5 is $105 (an additional $60 must be paid for SGT if not already a member).
The Simulator Golf Tour (SGT) website (affiliated with the GSPRO golf simulator software) allows us to link the player to tournaments and records all player stats. This fee is waived if you are already a SGT member.
Players must also join Golf League Site (GLS). This is an APP on your phone which requires the player to enter their scores for the tournament and is treated like "signing a scorecard."
Other Info
• 10 Week Schedule (GROSS & NET Payouts)
• Play from home or a facility with GSPRO software (hourly fees will apply to facilities)
• Players have 11 days to play each tournament. Tournaments run Friday – Monday (FSSMTWTFSSM).
• (2) 18-hole rounds per tournament
• 2 different Tee Boxes based on ability
• Payouts are in the form of Club House Money through Virtual Tee's website
*** Contact Mike (Commish) at (719) 352-7688 or mike@virtualtee.golf for questions. League tournaments can be played out of Virtual Tee's facilities in Denver or Colorado Springs ($10 per hour with online booking), home set ups, or sim bars that have GSPRO software.
Season 5 Schedule (Subject to Change)
WEEK 1 (1/30 to 2/13) – Pebble Beach, CA
WEEK 2 (2/3) to 2/13 – TPC Scottsdale, AZ
WEEK 3 (2/10 to 2/20) – Riviera Country Club, CA
WEEK 4 (2/17 to 2/27) – PGA National, FL
WEEK 5 (2/24 to 3/6) – Bay Hill, FL
WEEK 6 (3/3 to 3/13) – TPC Sawgrass, FL
WEEK 7 (3/10 to 3/20) – Innisbrook Resort, FL
WEEK 8 (3/17 to 2/27) – Austin Country Club, TX
WEEK 9 (3/24 to 4/3) – TPC San Antonio, TX
WEEK 10 (3/31 to 4/10) – Augusta National, GA