Basement Golf Simulator (Commerce City, CO)
Basement Golf Simulator in Commerce City, CO
Golf simulator in a basement utilizing Uneekor QED paired with GSPro golf simulator software. Hitting mat inserted directly into the carpet and padding for a flush look.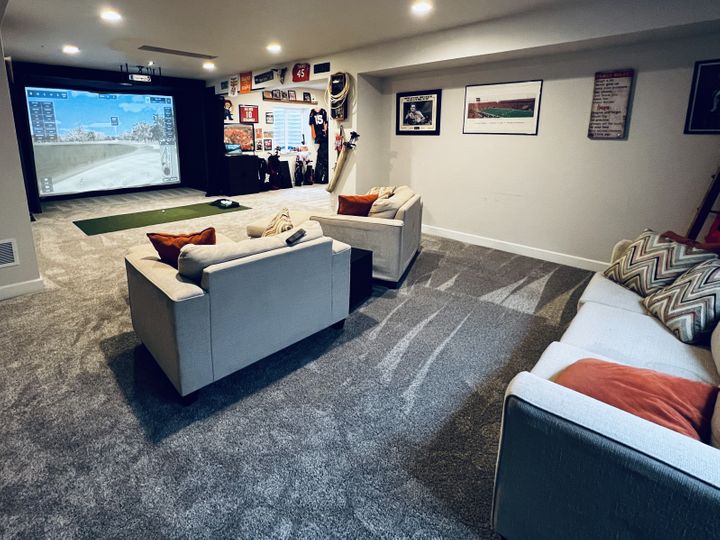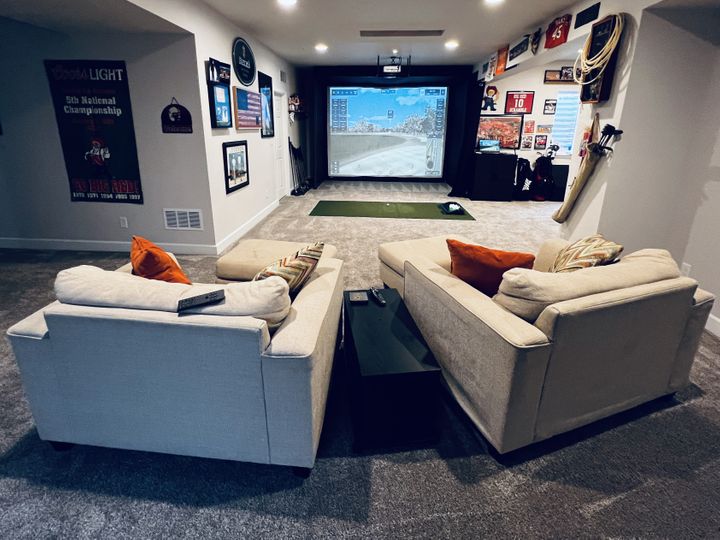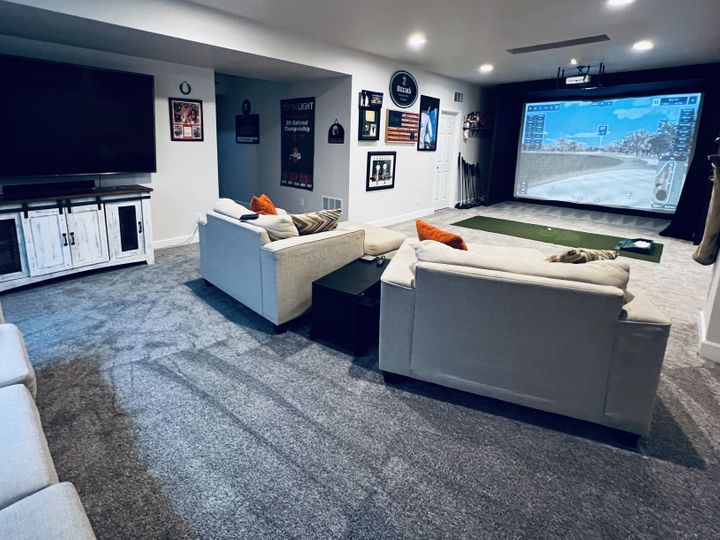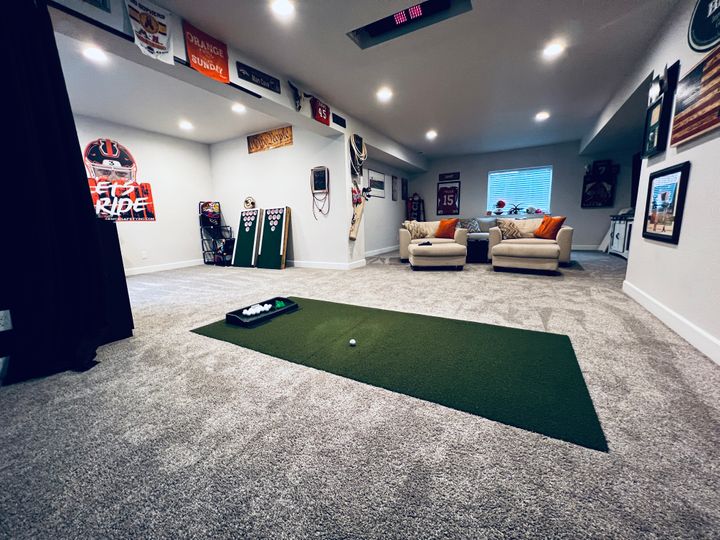 Transform Your Game With a Custom Golf Simulator
When you build a custom golf simulator with Virtual Tee Systems, we will work with you to create the perfect set-up for your space and your budget. From DIY golf simulator packages to custom installation services, Virtual Tee can make an in home golf simulator a reality.
Contact Virtual Tee Systems in Colorado to learn more or get a quote for your Commerce City, CO in-home golf simulator build!